Parts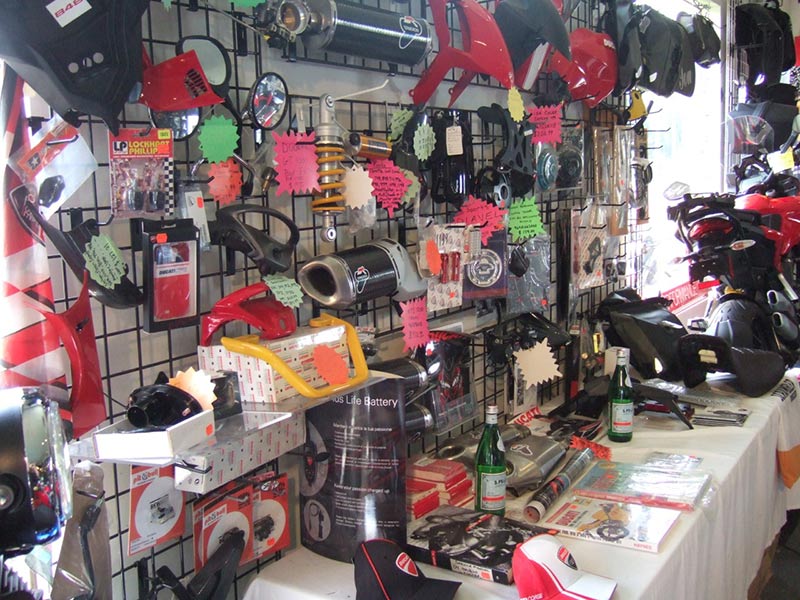 For 30 years Life Cycle has offered parts and accessories for most major brands of motorcycles, scooters, side by sides and ATV's.
Contact the parts department with any and all questions at; parts@lifecyclemotorcycles.com.
We ship out daily and be sure to ask about our close-out specials.
Service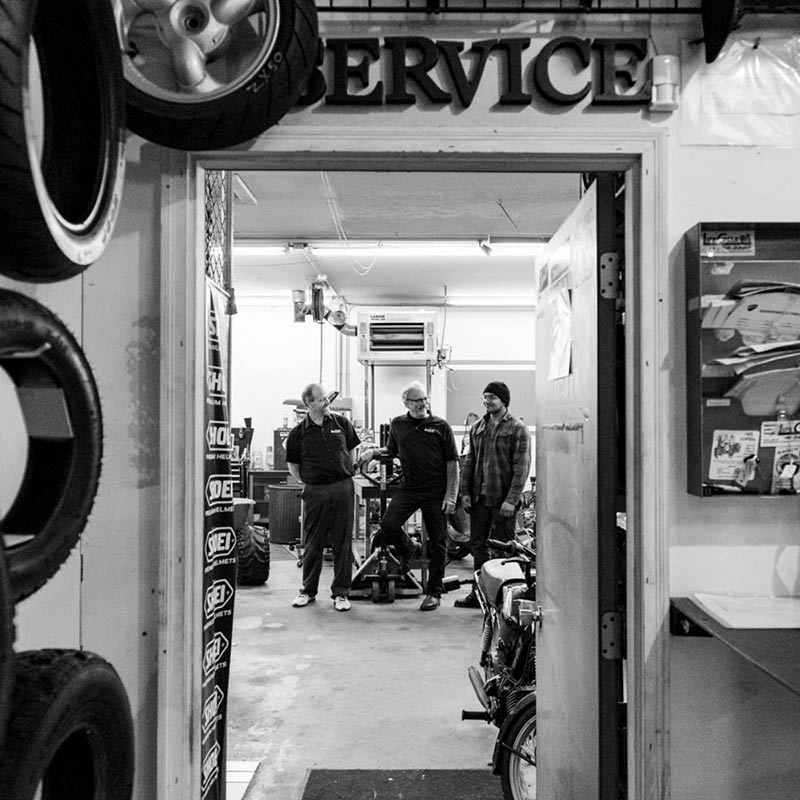 We specialize in Triumph, Ducati, Kymco, SSR, Benelli, KTM, Polaris, motorcycles, ATV's and UTV's. Of course we work on almost every make and model of motorcycles, scooters, ATV's and UTV's. Certain components of your motorcycle need occasional inspection, adjustment or replacement to keep it reliable and performing at their best. Don't let a minor issue cause major problems.
Life Cycle Motorcycles operates one of the most popular motorcycle servicing departments in the area. Our Service personnel are continually keeping up to date on the latest developments in servicing motorcycles. Not only are we known for our exceptionally fast turn around, but we also employ some of the best and most experienced service technicians.
Service Goal
Every year technical, electrical and mechanical features evolve with more complexity and sophistication. It is our goal and promise to you, to stay up to date and current with these ever changing advancements. We invest in our service team to assure you get exceptional quality work in a timely manner.
Safe Motorcycling Through Service Excellence
Service appointments are offered and encourage whenever possible. We will do our best to schedule an appointment that suits your needs and allows you ride and enjoy your vehicle as much as possible. Please call our Service Dept at 269-388-5590 or email us at parts@lifecyclemotorcycles.com to schedule your service appointment. We offer express service for tires and oil change services!
Services
Accessory Installation
Make an appointment with our service department today. Choose accessories to install on your favorite ride, including:
Winches
Plow kits
Skid plates
Hitches
Heated grips
Hand guards
Break in Service for SSR/Benelli & KYMCO
As with most new vehicles, they should be inspected within 30 days or 600 mi and with an oil and filter change. This service basically touches important working parts to make sure the vehicle is maintaining its reliability.
Hydraulic Line Flush
The hydraulic system consists of the front and rear brake systems and also may include your clutch fluid. As a general rule, it is recommended to change the fluids once every two to three years. Of course, this also depends strongly on the way of driving and the mileage.
The reason for this measure is that brake fluid is very hydrophilic, that means it tends to absorb water. When applying the brake, the braking system, and with it the brake fluid, is heated up in such a way that the water starts to boil and form vapor bubbles. These bubbles are compressed during braking. Therefore, the increasing proportion of water in the system reduces the brake pressure. Regular system maintenance helps to extend the life of your brake pads and provide improved braking performance.
Mopeds/Scooters
We perform a variety of services for mopeds and scooters of all makes & models. From a simple tire change to a complete upgrade with a big bore kit.
Oil & Filter Change
Protect your investment and keep your vehicle running smoothly with an annual oil change as specified by your manufacturer. Oil lubricates, cools, and cleans your engine. An oil & filter change is an easy, affordable way to maintain your vehicle and keep in on the road and running longer. We offer Maxima, Liquid Moly, Castrol and Shell depending on your riding style or your vehicle, we will recommend the best oil for you.
Pickup and Delivery Service
Life Cycle offers pickup and delivery for most vehicles.
Preseason Inspection – Pre-Purchase/Standard Inspection
Improve the overall operation and performance of your vehicle for the upcoming season. The Standard inspection is a detailed breakdown for electrical system check, brakes, driveline, tires, etc. Our service techs use the breakdown to check all components for reliability. After the inspection, we may contact you with the results if a safety issue arises.
Radiator Flush and Fill
Promote long engine life with a cooling system flush and fill. Even in moderate climate conditions, heat and cold are hard on your engine. Clean fluid ensures that your radiator operates at optimal efficiency. It keeps your engine block at normal operating temperatures, and it lubricates expensive engine seals. Flushing the radiator prevents corrosion and costly repairs. Most every coolant product will work best when changed somewhat regularly…at minimum, we'd recommend every 2 years. The cleaner you can keep your cooling system and the fresher you can keep a fluid, the better it will perform.
Spring Service Special
Standard Inspection with oil and filter change (includes 4 qts of oil, synthetic is extra) = $140.00.
*we recommend a synthetic oil for most vehicles, please add $15-$20*
Tire Installation
For all of you DIY's – we know you may go on line for good prices on tires, we would like the opportunity to quote new tire prices for your vehicle. We recognize that individuals have different styles of riding that match the vehicle they ride, we would recommend the correct tire for your riding needs. We will mount and balance tires on wheels only or on your motorcycle, of course there is a difference in the installation fees. If we do a complete mount & balance of tires on your motorcycle, while it is on the lift, our mechanics may notice some items that need to be brought to your attention.
Valve Adjustment
If your machine is performing poorly, starts hard, backfires, or has a noisy valve train, it may be time for a valve adjustment. The valves are timed to the piston movement via the timing chain and other components. If your valves are out of adjustment, the motor's intake stroke, power stroke, or exhaust stroke may stop working correctly.