Parts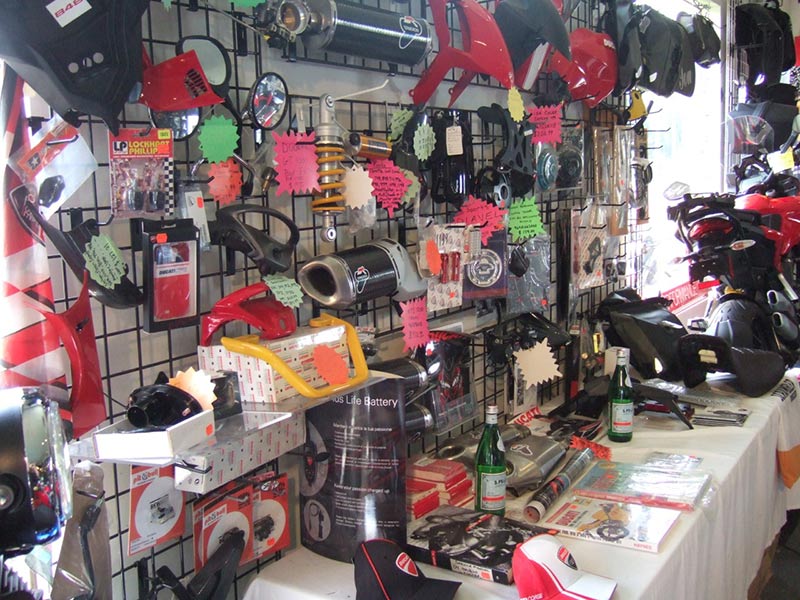 For more than 25 years Life Cycle stocks and sells parts and accessories for most major brands of motorcycles, scooters, dirt bikes and ATVs.
Contact the parts department with any and all questions at; parts@lifecyclemotorcycles.com.
We ship out daily and be sure to ask about our close-out specials.
Service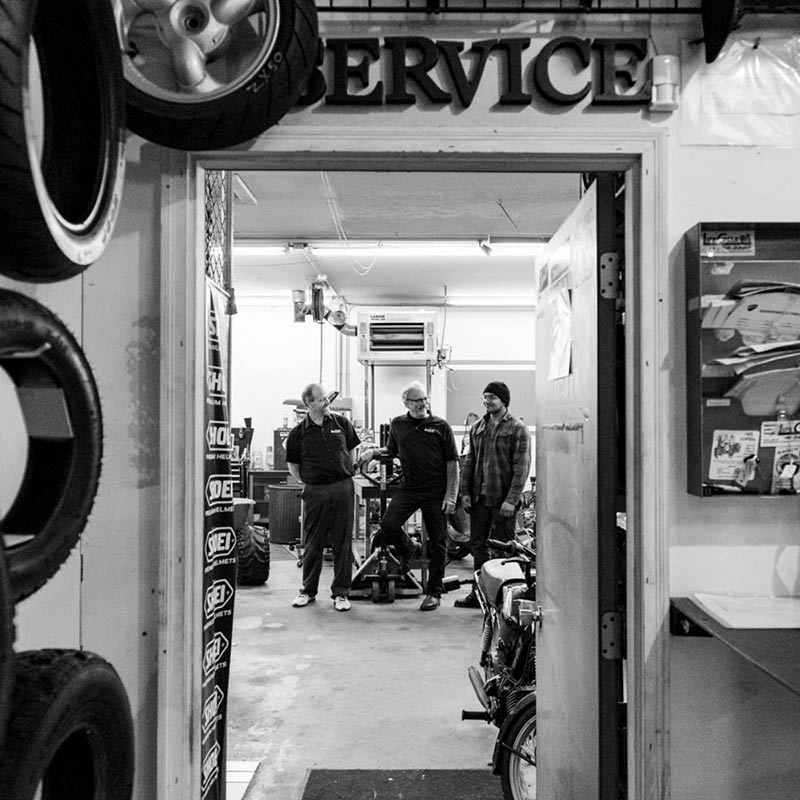 Certain components of your motorcycle need occasional inspection, adjustment, or replacement to keep it reliable and performing at their best. Don't let a minor issue cause major problems. Bring your motorcycle to the factory-trained technicians at Life Cycle Motorcycles for maintenance on your terms and timeline.
Life Cycle Motorcycles operates one of the best-equipped motorcycle servicing departments in the area. Our Service Department personnel are continually keeping up to date on the latest developments in servicing motorcycles. Not only are we known for our exceptionally fast turn around, but we also employ some of the best experienced certified service technicians.
Service Goal
Every year technical, electrical and mechanical features evolve with more complexity and sophistication. It is our goal and promise to you, to stay up to date and current with these ever changing advancements. We invest in our service team to assure you get exceptional quality work in a timely manner.
Service Appointments
Service Appointments are offered and encouraged whenever possible. Simply email us at parts@lifecyclemotorcycles.com or call us at 269-388-5590 and speak to a member of our service team. We will do our best to schedule an appointment that suits your needs and allows you to ride and enjoy your motorcycle as much as possible.
Safe Motorcycling Through Service Excellence
Please call our Service Department at 269-388-5590 or email us at parts@lifecyclemotorcycles.com to schedule your next service appointment, and remember Saturdays are always first come first serve. We offer express service for tires and oil change services!
Services
Accessory Installation
Make an appointment with our service department today. Choose accessories to install on your favorite ride, including:
Winches
Plow kits
Skid plates
Hitches
Heated grips
Hand guards
Break in Service
Chain and Sprocket Installation
Hydraulic Line Flush
Purge contaminated fluid with a hydraulic system flush. Regular system maintenance removes contaminants and deposits and helps extend your vehicle's life.
Oil and Filter Change
Protect your investment and keep your vehicle running smoothly with regular oil changes as specified by your manufacturer. Oil lubricates, cools, and cleans your engine. An oil and filter change is an easy, affordable way to maintain your vehicle and keep it on the road and running longer.
Preseason Inspection
Improve the overall operation and performance of your machine for the upcoming season. Pre-season inspection includes a fuel system, engine, oil, exhaust, and battery check. Your vehicle will leave in peak performance operation with a clean air filter and everything it needs for the season.
Radiator Flush and Fill
Promote long engine life with a cooling system flush and fill. Even in moderate climate conditions, heat and cold are hard on your engine. Clean fluid ensures that your radiator operates at optimal efficiency. It keeps your engine block at normal operating temperatures, and it lubricates expensive engine seals. Flushing the radiator prevents corrosion and costly repairs.
Spring Service Special
Any Triumph or Ducati maintenance service receives 25% off service parts!!! We are also offering 15% discount on tire mounting and balancing when purchasing the tires from Life Cycle!!! An all EBC brake pads in stock are 25% off!!! With the schedule filling quick email us at parts@lifecyclemotorcycles.com to set up your appointment.
Tire Installation
Valve Adjustment
If your machine is performing poorly, starts hard, backfires, or has a noisy valve train, it may be time for a valve adjustment. The valves are timed to the piston movement via the timing chain and other components. If your valves are out of adjustment, the motor's intake stroke, power stroke, or exhaust stroke may stop working correctly.